No More Messy Cosmetic Bags with This 4-in-1 Liquids TravelBuddy!

Instant Access to Your 4 Favourite Liquids. Great for lotions, shampoos, gels and creams. Simply rotate the top to access your travel bottle of choice. Leak-proof and sturdy, this is a great addition to any travel bag.
5 Reasons Why People Love their Liquids TravelBuddy?





1. Instantly access travel bottles. Streamline the way you stay fresh on your travels with the smart 4-in-1 Lotion Shampoo Gel Travel Dispenser! Simply rotate the top and get instant access to shampoos, conditioners, lotions, body wash, serums, hand sanitizers, and more.

2. Smart on space. No more rummaging through a million bottles that take up precious luggage space. The 4-in-1 Lotion Shampoo Gel Travel Dispenser is able to house up to four 40ml travel bottles and keep them in one place, preventing them from rolling around.
3. Leak-proof. Prevent leaks and spillage disasters that get shampoo all over your stuff with the 4-in-1 Lotion Shampoo Gel Travel Dispenser! Each one is leak-proof, even when your luggage bumps and knocks into things.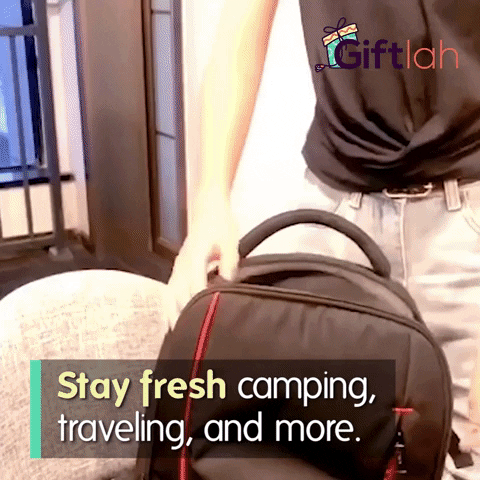 4. A great traveling companion. Built to be compact but durable with top-quality, long-lasting plastic, this is a practical and convenient travel companion. Great for students, travelers, athletes, professionals, and more.
5. Easy to use. Fill up the 40ml mini travel bottles with your choice of liquid. Label each and place them in your 4-in-1 Lotion Shampoo Gel Travel Dispenser, ensuring the nozzles are facing outwards. Secure the top shut by rotating clockwise. To find and use a bottle, simply rotate the top again and press to dispense. Rotate again to cover the nozzle.
Click ADD TO CART to grab yours today!

Free Worldwide Shipping!
Product Specifications:
Package includes: (1) Liquid TravelBuddy
Material: high-quality plastic
Size: approx. 6.5 x 2.6 x 2.6 inches

Capacity: 4pcs X 40ml travel bottles